July 30th, 2012
Author:
Susan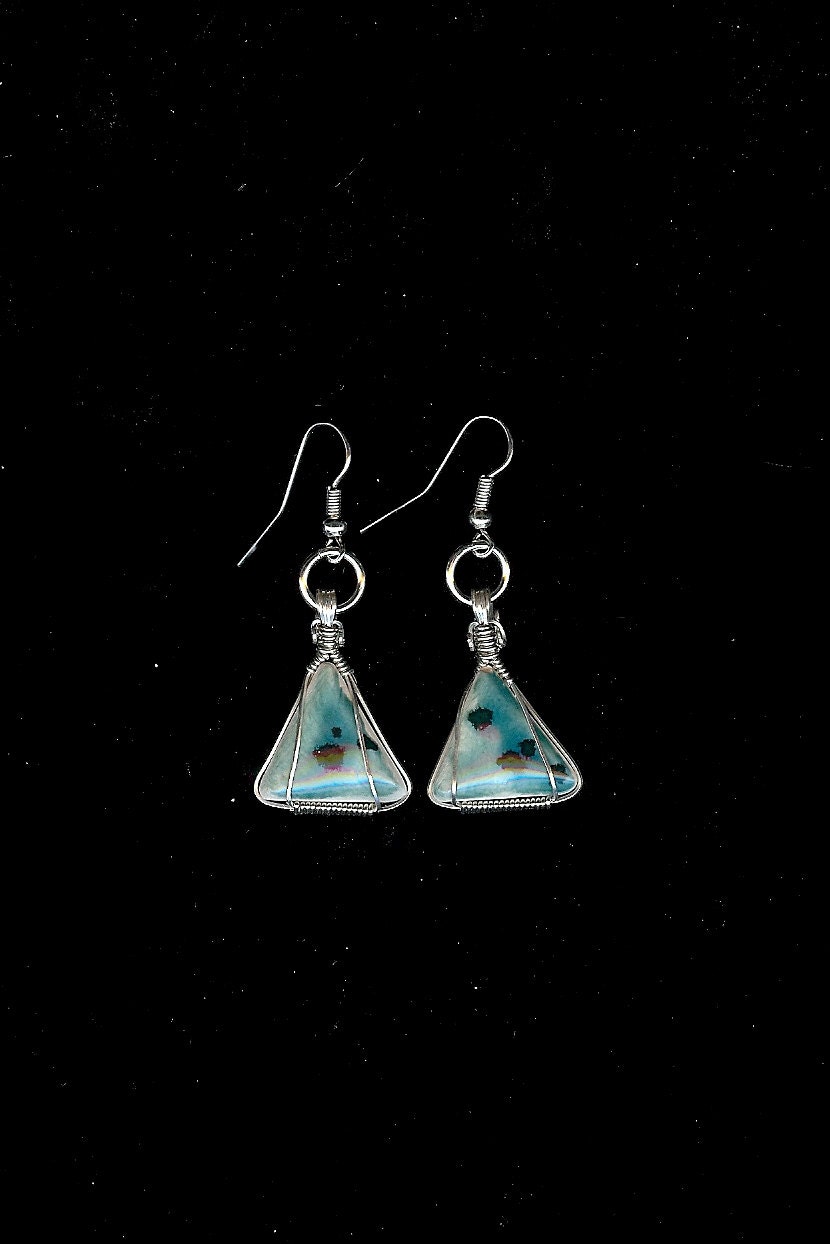 $50.00 USD
This is a set of handmade, handcrafted ceramic (clay) pierced earrings. I formed the pendants by hand from a lump of clay into shape. I then glazed it with a special crystalline glaze. The color of the clay is white. The color of the glaze is blue-green. The crystals are dark blue/almost black.
After I took the ceramic cabochons (the dome shaped pieces) out of the kiln, I then wire wrapped them in sterling silver in a design unique to these pieces.
The pendants, including wire wrapping, measures just over an inch at it's tallest, and is just over 3/4 an inch tall. From the top of the earring hook to the bottom of the pendant, it hands about 2 inches tall.
These earrings are super light weight. I actually was surprised at how light they were to wear.
This piece is on pierced earring hooks.
To purchase: http://www.etsy.com/listing/105636484/ocean-breeze-wire-wrapped-ceramic